creativity,
Animal Rights & Freelance business
I am Maxie, one of those lucky people whose passion is their job. I am a certified communication designer and illustrator based in Germany with over eight years of experience in the creative industry.
I also have a lifetime of experience in illustration – I've been drawing since I was able to hold a pencil. So if you want to bring out your brand's personality through design, I am glad to help with pixels and paper.
Animals have always had a special place in my heart, which is why I decided to go vegan in 2015 and have been actively advocating for their rights to love, respect and freedom ever since.
Animals are also the reason why I finally took the leap into self-employment. Since 2020 I focus mainly on clients who want to contribute to a better, more sustainable world with their ideas and visions.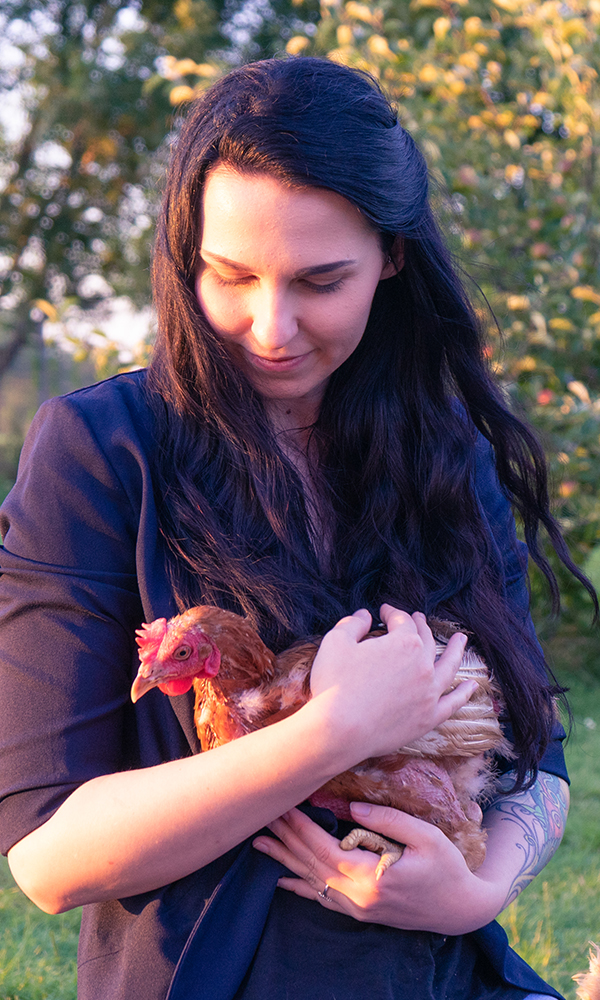 There are several types of graphic design so here you can find a quick overview of my specialization.

corporate design – consultancy and strategy, logo, business cards, typography,
color palettes, image libraries, shapes, stationery, social media templates,
style guides, packaging

classic field of illustration, book covers, icons, graphic patterns, infographics, storyboard

3. Marketing & advertising graphic design
posters, banners, magazines, impact reports, postcards, stickers, flyers, displays, presentations, invitations, brochures, social media ads, images for websites

Video editing, video montage, motion graphics, visual effects
This - and much more besides - is possible.
Do you have questions about my services or are unsure whether I can realize your ideas?
Don't hesitate to contact me and I will get back to you as soon as possible.
Clients over the
last eight years:
Animal Equality e.V. // Beautiful Commitment // ARIWA // NSB Group // Erdlingshof // Rabenhorst // Welt Vegan Magazin // Bosch // Mont Blanc // Turkish Airlines // Wacom // StudioCanal // Gala
Not in the mood for talking business?
Then click the button below for some fun facts.